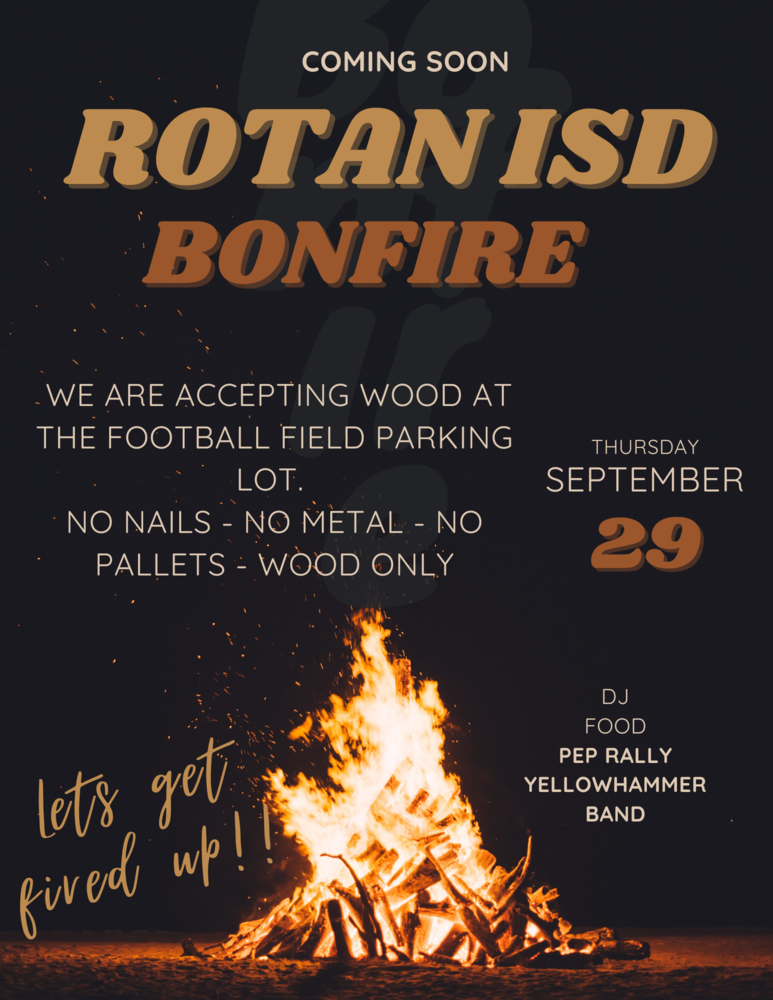 Rotan ISD is now taking wood donations for the 2022 Homecoming bonfire. We appreciate all donations, we just ask that all wood be free of metal. NO NAILS, METAL, STAPLES OF ANY KIN...
Rotan Elementary spotlights an outstanding student each week. This week Layla Yanez is our special student!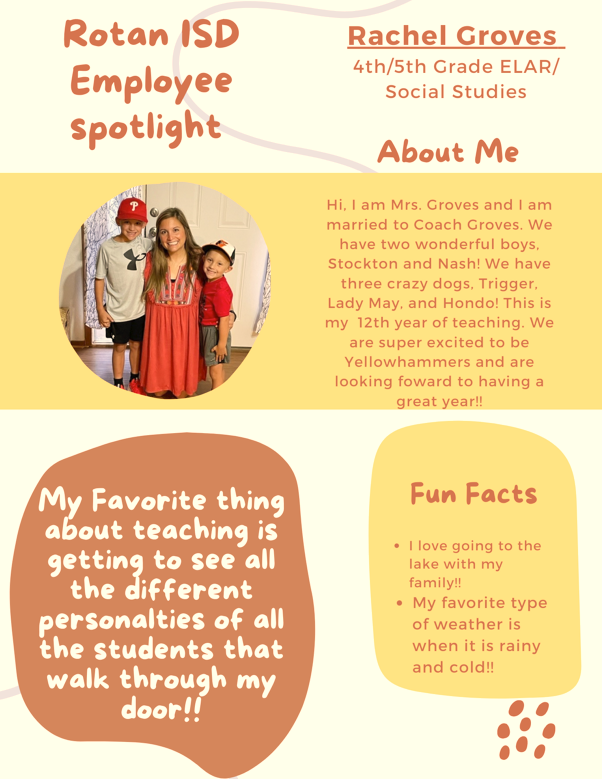 Rotan ISD would like to welcome Mrs . Groves to our district.